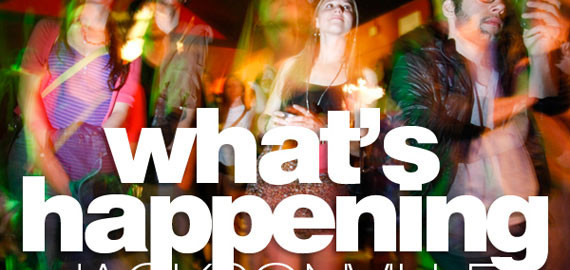 Slavisa Micukic is from Bosnia of which he says, "In my culture, we never had to-go cups. There is more of a social element to coffee." Although to-go cups are plentiful at our coffee shop, they have managed to keep that social element that their owner is so found of.
"It is not a European coffeehouse, it is universal," Slavisa said. As important as the rapport with the regulars, live music, and brilliant art around the ship is, the coffee makes a statement of its own. Their beans all come from CBI in Portland, Oregon, Except for their espresso blend of which they use Lavazza.

I tried the Costa Rica and it was quite smooth, with a medium body, and rich caramel tones. The "coffee of the day" selections always include a bold, light, decaf, and flavored brew, Varietals and blends from around the world are available for whole bean purchase.
My latte was very smooth, but a bit on the mild side. It wouldn't get me going in the morning, but the lack o f bitterness and delightful almond tones would make it a great after dinner beverage. They offer a number of specialty espresso and blended drinks, but the mocha made with real cocoa powder is champion among customers.
A number of bottled drinks, baked goods, biscotti, bagels, and sandwiches are available. If you're looking for a rich desert, try the decadent Tiramisu.
Coffee is the basis for Slavisa's cultural movement of which he says, "More places like this make a city a city.
The urban feel of the shop is furthered by the house music spun by Dj Experience every night except for Monday's and Wednesdays. Additionally, the walls are covered by the original painting of Bosnian artist Amer Kobaslija who is currently the toast of the New York City art scene. These contemporary works have a photographic feel with intense, autobiographical depictions of his studio and city but stop that changes it's décor over time with different movie, music and political wallpaper. Excellent coffee, a charismatic owner, and brilliant artwork are worth making Coffee Grinder a stop on your daily route.
This article was originally published in EU Jacksonville FL.